Struggling To Feed My Baby...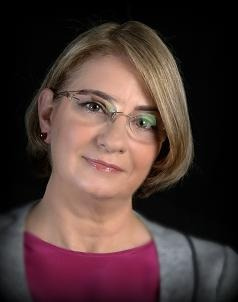 Judy A. Terwilliger RN, CMT, CBT Pediatric™Bowen Specialist Functional™ Bowen Therapy Practitioner
Judy Terwilliger has more than 30 years of Pediatric Nursing experience across a broad range of venues.
She is the founder, CEO of Knowmor Inc./ Kids Korner™, a Muscle Therapy clinic which specializes in resolving functional mobility issues in children. She is currently the lead clinical nurse therapist, educator and trainer at the clinic in Sacramento, CA. She also serves as a resource to allied healthcare professionals locally, nationally and internationally in the field of neuromuscular congestion and it's structural hindrances in children.  Struggling To Feed My Baby is an attempt to take first hand information to parents to equip them to seek help for their children as well as share with the medical community at large the need for a deeper look into the effects of birth trauma.
Full-time Clinical RN Therapist
Full-time Therapy Consultant
Part-time Trainer / Instructor
Part-time Speaker / Educator
Int'l Assoc. of Tongue-Tie Professionals
Int'l Pediatric Integrative Medicine Network 
Academy of Breastfeeding Medicine Network
Society of Pediatric Nurses 
Professional Member – Breastfeeding USA
Parent's Share Their Children's Post Traumatic Birth Experience - What Helped & Why
From breastfeeding difficulties, near blindness from optic nerve hypoplasia, to severe mobility struggles, oral aversion issues, failure to thrive diagnosis with chronic vomiting for 3+ years, these families share the struggles they faced post birth trauma. They describe the healing they have received through their children's exposure to a form of functional mobility therapy they have participated in at Knowmor Inc's Kid's Korner. They tell their stories here in the hope of "getting information out to other parents in need of hope and help". See KidsKornerBowen.com for more information.
We strive to provide current, accurate information your family can rely on in their search to resolve these issues related to functional mobility barriers in infants/children :
Feeding Struggles – Breastfeeding or Bottle Feeding

Oral Aversion Issues

Elimination

Fussiness / General Irritibility

Colic-Like Behaviors

Night Terrors / Bedwetting

Mobility Delays / Dysfunctions

Cognitive Focusing Problems

Teeth Grinding 
Our parents are from all walks of life who are struggling to make sense of the unknown difficulties they are experiencing in raising their children. 
From their struggled attempts to feed their newborn, find understanding of their toddler's "frenetic" behavior to their concern over their school age child's focusing ability – parents are searching for answers.
We seek to provide help in the search for what may not have been considered before and empower parents with knowledge of hidden barriers they can pose to their healthcare providers or seek out alternative care practitioners for help.
Our intention is to provide links to sites which have been reviewed for content as well as articles that support our mission. Sites with confusing or hard to understand information will be avoided as will sites that contain a multitude of advertisements. Resources that focus on the subject of the parental struggles discussed will provide simplicity with as much background information as possible, for those who seek more,