Struggling To Feed My Baby...

Listen to Your Mommy Heart... When Normal Doesn't Seem Normal ©
​Author: Judy A. Terwilliger RN, CMT, CBT Pediatric™ Bowen Specialist / Sacramento CA
Raising children in this fast paced, highly mobile, overflowing sea of information filled society can be a real challenge for any parent. Few are the families where generations of women support and nurture each other through pregnancy, childbirth, breastfeeding and parenting challenges.
That is not to say those extended, supportive families no longer exist but with more families living miles apart, with women financially supporting or assisting in the support of the family, the struggle for that close knit support unit abounds. Additionally, there are so many self-help books now on line and in bookstores that you would never even have time to scan all the titles. Whole industries now exist to fill the void.
Thankfully there are support systems that have risen to meet the challenges of the new mom/family. Frankly though, who do you listen to?
When all else fails and it seems there is no good answer or the input you are getting from others seems confusing – listen to your "mommy heart".
Excerpt Only.  For Full article please Click to Read More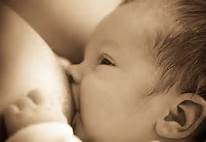 "It's Not My Fault"... - A Mommy / Infant Lament ©
​Author: Judy A. Terwilliger RN, CMT, CBT Pediatric™ Bowen Specialist / Sacramento CA
It would seem that more and more babies, new moms and families can be found to experience unknown obstacles, even hidden barriers on their breastfeeding path.
Many are the moms whose bonding dream feels shattered by the real life struggle to see this art as positive, with her endeavor seemingly unsuccessful. Meanwhile, her baby struggles to connect at her breast, find comfort in her offer of warmth and care and bond with just less than a seeming war. Both are engaged in an uncertain process that is supposed to be so natural. Dad watches helplessly.
The pediatrician cannot explain this disconnect. At first glance all seems "normal" with baby and a referral to a certified lactation consultant ensues. However, try though they may with various position changes and/or the reduction of any tongue-ties discovered, the process is still filled with pain, rooting, latching failure or an ineffective transfer of milk, all while mom's supply wanes. Failure seems imminent.
The frustration, the tears of helplessness and the chaotic life that follows, all in the pursuit of a natural wonderful experience, leads this mom to wonder what she is doing wrong. She blames herself for what she cannot understand is happening, especially when it seems she is doing her best…
Excerpt Only – for full article please Click to read more
The following area is reserved for site reviews and links to sites that are suggested as good resources relating to infant/childhood struggles. While not exhaustive, these sites will address information and helpful insights covering everything from breastfeeding difficulties through childhood issues such as bedwetting, night terrors and teeth-grinding. Please check back for an update soon.
Complimentary Approaches To Resolves as listed in our mission statement.
The following forms of holistic care are defined and addressed as to their specific role in the resolve of infant/childhood struggles
Pediatric™ Bowen Is a form of very gentle release that uses a light strumming or rolling movement on the musculature derived from the traditional Bowen Therapy Method developed by Tom Bowen, an Australian Osteopath. Traditional Bowen Therapy is suitable for anyone at any age. Both applications promote "less is best" and support the theory that "the body improves its own regulatory processes best". Pediatric™ Bowen Therapy is a specifically focused muscle balancing application for the areas of body involved in structure‐function imbalances. Unlike Traditional Bowen for babies, Pediatric™ Bowen Therapy directly addresses the specific muscle/muscle group structures assessed to be hindering physical and or physiological function. It specifically promotes functional mobility of the musculature while it gently promotes balance and symmetry of the body. Breastfeeding difficulties and or feeding dysfunctions are prime examples of what it can successfully address. ‐www.kidskornerbowen.com
Neck/ Upper Cervical Pediatric Chiropractic: Is a safe, painless, unique form of Chiropractic spinal health care which uses a specifically accurate procedure focused on correcting a small misalignment of the upper neck known as the Atlas Subluxation Complex. This subtle correction ultimately restores optimal balance to the entire spinal column. Because the spinal column protects the central nervous system that controls and coordinates all body functions, good spinal balance is critical to good health. This form of treatment "has a 50-plus year clinical track record and the support of over 75 peer reviewed research papers – more than any other chiropractic technique. Unsurpassed gentleness and safety characterize this procedure". In treating infants the goal is to counter the effects of the often harsh, even "traumatic" birth process by "removing any form of nerve pressure from the new baby as soon as possible…to help minimize or eliminate any complications or health issues." Breastfeeding challenges, often caused by these hidden barriers (including misalignments), are one example of what this intervention addresses. – www.nuccaclinic.com  /  www.graychiropracticcenter.com
Cranial Sacral Therapy For Infants
Cranial Sacral Therapy for Infants (also known as Craniosacral Therapy for Infants) focuses focused holds that are applied by the CST practitioner "creating a safe atmosphere or space for the client… using a very gentle touch." The practitioner palpates for "cranial sacral fluctuations" determining the "inherent motion" of the CS system and uses these holds to bring balance to the body encouraging "the client's system to access its inner resources" to promote healing. In the case of infants, birth trauma (with it's system wide manifestations) is an example of a situation that this form of therapy can address. Part of the healing process is a state of "rest" that it often produces. -­ www.craniosacraltherapy.org
"Infant Massage provides benefits in 4 distinct ways. It stimulates all the systems of the body including the: Nervous system, Circulatory system, Respiratory System , Elimination System & Immune System. It Stimulates the release of oxytocin, known as the cuddle hormone (is released in both parent and child), prolactin (promoting milk production in the mother) and other endorphins. It reduces muscle stiffness and normalizes muscle tone". – www.infantmassageusa.org
Osteopathic Pediatric Care
"A pediatric doctor of osteopathic medicine (DO) is a pediatrician who has studied medicine at an osteopathic medical school and has gone on to complete a pediatric residency. A DO is a physician licensed to perform surgery and prescribe medication. Like an allopathic physician (MD), an osteopathic physician completes 4 years of medical school and can choose to practice in any specialty of medicine. However, osteopathic physicians receive an additional 300 to 500 hours in the study of using the hands to mobilize and stabilize the spine and the body's musculoskeletal system. Many pediatric DOs are Fellows of the American Academy of Pediatrics."  - HealthyChildren.org